The Sweeney Movie
Not being overly familiar with the 1970's version of The Sweeney, I had little idea of what to expect from the new feature film. The casting of Ray Winstone and Ben Drew (aka Plan B) lead me to expect a far grittier and laddish affair than what was delivered in the 1970's. Taking an old formula and making it relevant is difficult to do; does The Sweeney offer anything of value?
The Sweeney tells the story of a group of police officers in 'The Flying Squad' of the London police force. This unit specialises in tackling the most reprehensible of crimes; murder, robbery, assault etc. At the centre of this squad is veteran cop Jack Regan (Winstone), a hardened cop who isn't afraid to get his hands dirty. Along for the ride are George (Drew) and Nancy (Hayley Atwell) as well as a host of support characters that range from good to impossibly clichéd.
The film finds Jack on the biggest case of his career, when a routine robbery of a jewellery shop goes too far. He is tasked with finding the men responsible and the pursuit leads him and the Flying Squad on a dangerous mission. Throughout the film they engage in gunfights, car chases and a whole manner of dealings with the gritty London underworld. While the idea is solid and there are certainly some memorable moments on the journey, the plot winds up feeling half baked. Relationships are not communicated well enough to give any weight to what should be emotionally compelling moments and the antagonists are so terribly underdeveloped and unoriginal that there is never any real sense of dread.
The performances are generally solid overall, with the support of minor roles from the likes of Damian Lewis and Paul Anderson stealing the show. Winstone plays the hard man very well and it is not to his fault that the character is not as likable as he should be. Ben Drew plays his role hard-headedly and with the roughness that the character commands. The production quality is above reproach however with a fantastically clean look and a very fitting, albeit unoriginal soundtrack.
The Sweeney is not a film without its merits. The film is very well made and features some memorable moments and solid performances. The story feels like something of an afterthought and the intended appeal of the film lies with primary characters Regan & Carter. They fit in the world well but it's ultimately their lack of dimension, character and likability that stop the Sweeney from being as interesting as it should be. A far cry from the style of the original, the Sweeney has certainly adopted more modern elements to its story, it's just a shame it left behind its charm.
The Sweeney is released this coming Wednesday 12th September.
4/10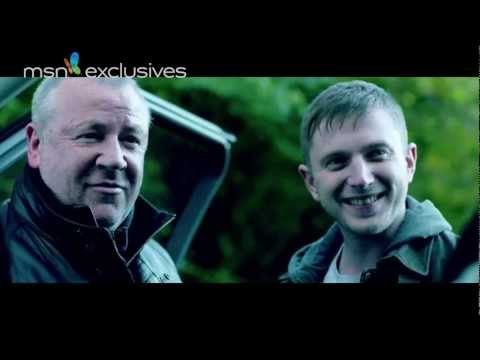 Oh, and if that isn't enough to whet your whistle, throw a mince pie on this exclusive clip from the film.